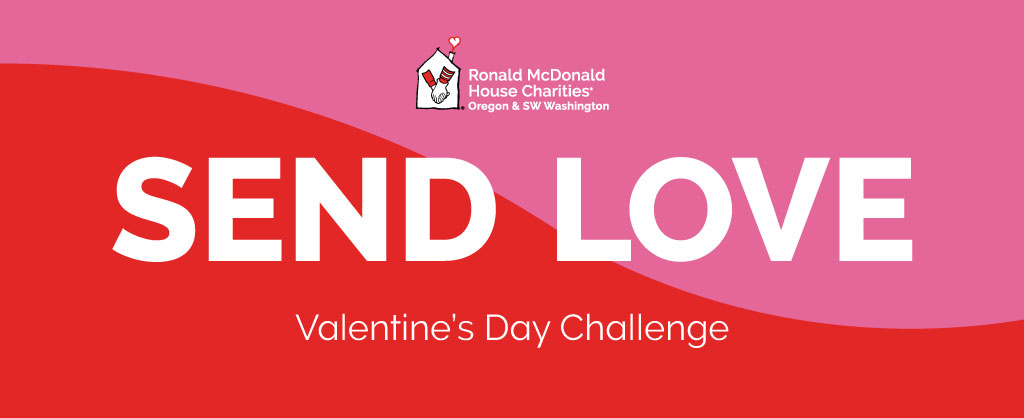 Send Love
02/12/2020
Thanks for an amazing Send Love Valentine's Day Challenge!
---
Let's spread the love to our RMHC families across the state this Valentine's Day. Help us reach our goal of having 3,000 valentines hanging in our four Houses by February 12!
Need some inspiration? Make cards as a team-building activity with your coworkers, round up your friends and family for a craft night, or let your kiddos loose with the craft paper and glue sticks!
General messages of love and support in both English and Spanish are welcome, and creativity is always encouraged! (No religious messages, please.)
Mail or drop off your cards at any of our locations by February 12.
Portland East House: 2620 N. Commercial Ave. | Portland, OR 97227
Portland South Waterfront House: 3410 SW Bond Ave. | Portland, OR 97239
Bend House: 1700 NE Purcell Blvd. | Bend, OR 97701
Springfield House: 116 St. Joseph Pl. | Springfield, OR 97477
---
Interested in seeing all the love in person? Come join us for a special Valentine's Day tour of our South Waterfront House, Bend House, or Springfield House on February 14th any time between 2pm – 5pm!
---
Questions? Contact Nonnie George, Family Program Manager, at nonnie.george@rmhcoregon.org