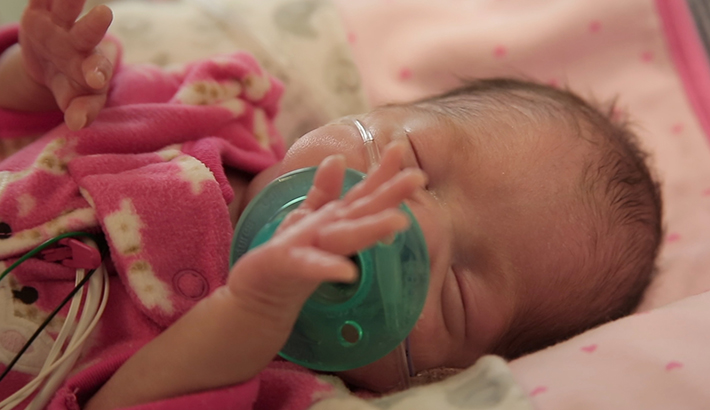 1 VISIT, 133 NIGHTS
When Lesli went to a routine doctor's appointment at 24 weeks pregnant, she never imagined that hours later she would give birth and that she and her baby would end up in different states both fighting for their lives.
At only 1 pound, 2 ounces, Jasmine was rushed to Randall Children's Hospital where she was incubated with life-threatening respiratory problems. Lesli was fighting her own battle in Washington, where she needed a blood transfusion after an emergency C-section. Although doctors gave Jasmine a 40% chance of survival, her family never gave up hope.
Lesli's husband Jose was at a military post half-way across the country, and he boarded a plane and was in Portland the next day. Their 7-and 10-year- old daughters joined them, and together they found a second home at the Ronald McDonald House.
"Without the Ronald McDonald House, I would have been separated from my kids and living in my daughter's hospital room," Lesli said. "I don't know how I could have pulled through all of this without my family by my side."
Their daughters quickly made friends and fell into a routine of school, games and home-cooked meals. When Jose needed to return to his military post, Lesli had the support of the Ronald McDonald House staff and the warm community of parents who were going through similar experiences to keep her company.
After staying at the Ronald McDonald House for 133 days, the Delgado family was able to return to their Washington home, with a healthy and happy baby Jasmine.