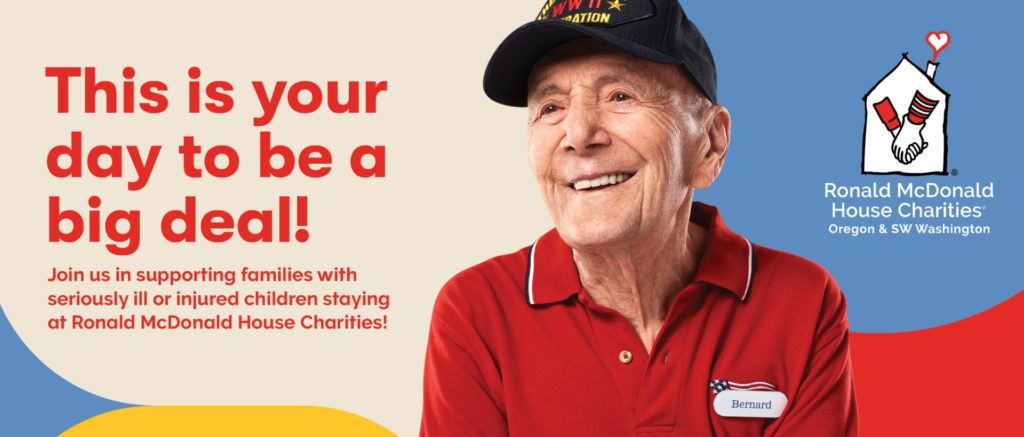 Be a Big Deal!
11/12/2019 at the South Waterfront House
November 12 is your day to be a big deal!
Join us in providing a "home away from home" and a community of support for seriously ill or injured children and their families.
Live in Portland's South Waterfront neighborhood? Here's how you can get involved on Tuesday, November 12th!
Come visit us from 8 am – 4 pm for a neighborhood open house.
Get involved with our holiday toy drive! Consider hosting a drive, bringing a toy, or making a donation. Click here to learn more!
If you live in one of the buildings surrounding our South Waterfront House, join your neighbors in our first annual G'Night Lights! Flick your lights on and off at 7 pm sharp to let our families know you're thinking of them.
South Waterfront House at the OHSU Gary & Christine Rood Family Pavilion
3410 SW Bond Ave. | Portland, OR 97239